A Day of Orthodox Spirituality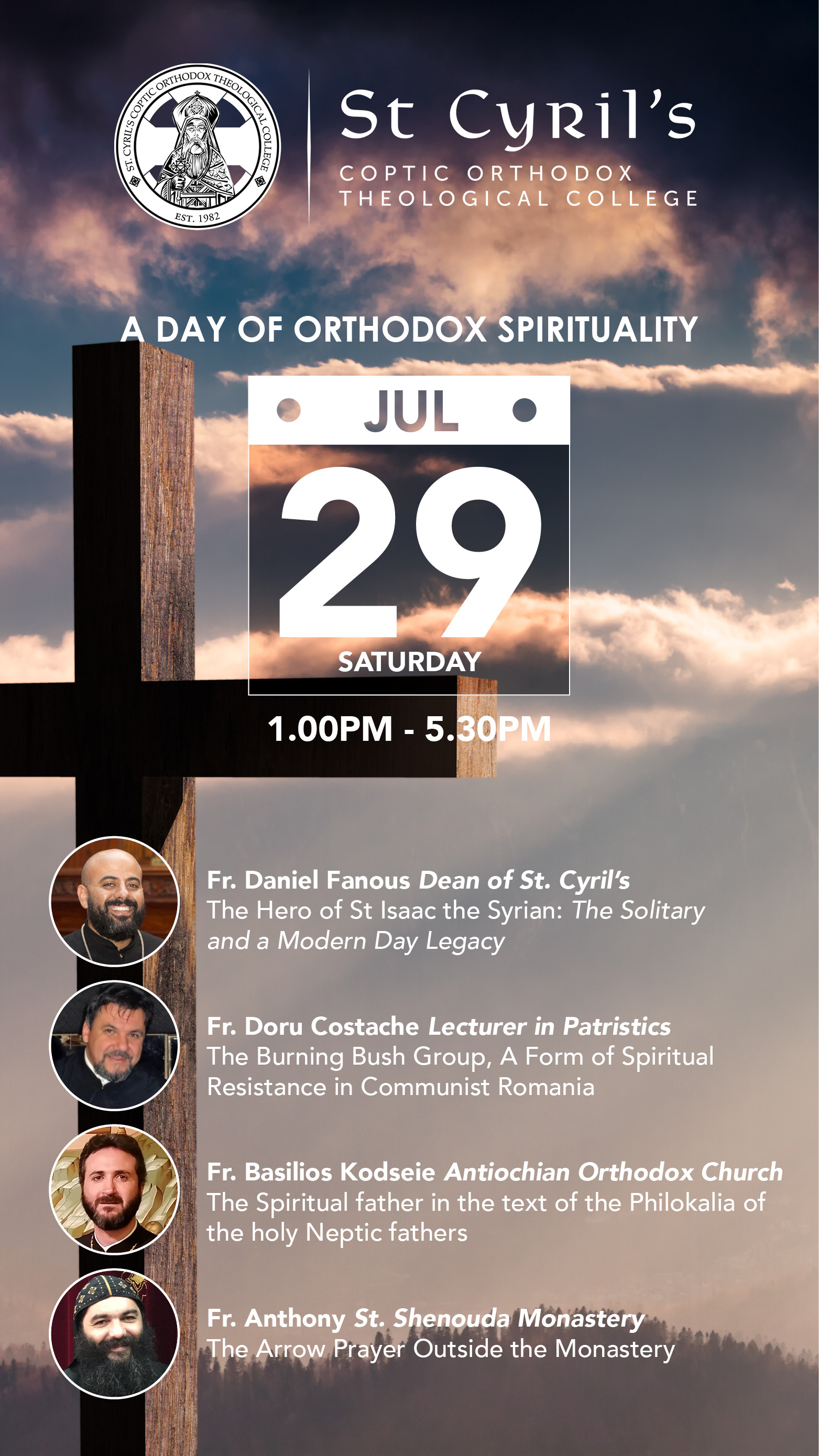 Event Details:
Date:

-

-

Venue:

St Mark's Hall; Adjacent to St Cyril's Campus
TICKETS NOW AVAILABLE! Go to: https://stcyrils.eventbrite.com.au
St Cyril's will be hosting "A Day of Orthodox Spirituality" on campus from 1pm – 5:30pm that is open to the public, faculty, and students. "Come and See" the beauty of Orthodoxy. Various Orthodox speakers will enlighten us with treasures from their respective traditions. This year's theme is the "Treasured Writings of Orthodoxy."
– Venue is St Mark's Hall which is adjacent to the College. Lunch & Refreshments included $5 ticket.
– A live video-conference will be available for interstate/international attendees (*limited tickets available.)
– Registration must be via: https://stcyrils.eventbrite.com.au
Speakers:
Fr. Daniel Fanous, Dean of St. Cyril's
"The Hero of St Isaac the Syrian: The Solitary and a Modern Day Legacy"
Fr. Doru Costache, Lecturer in Patristics
"The Burning Bush Group: A Form of Spiritual Resistance in Communist Romania"
Fr. Basilios Kodseie, Antiochian Orthodox Church
"The Spiritual Father in the text of the Philokalia of the Holy Neptic Fathers"
Fr. Anthony St. Shenouda, St Shenouda's Monastery
"The Arrow Prayer Outside the Monastery"
Concluding with a Round Table on "Orthodox Spirituality"