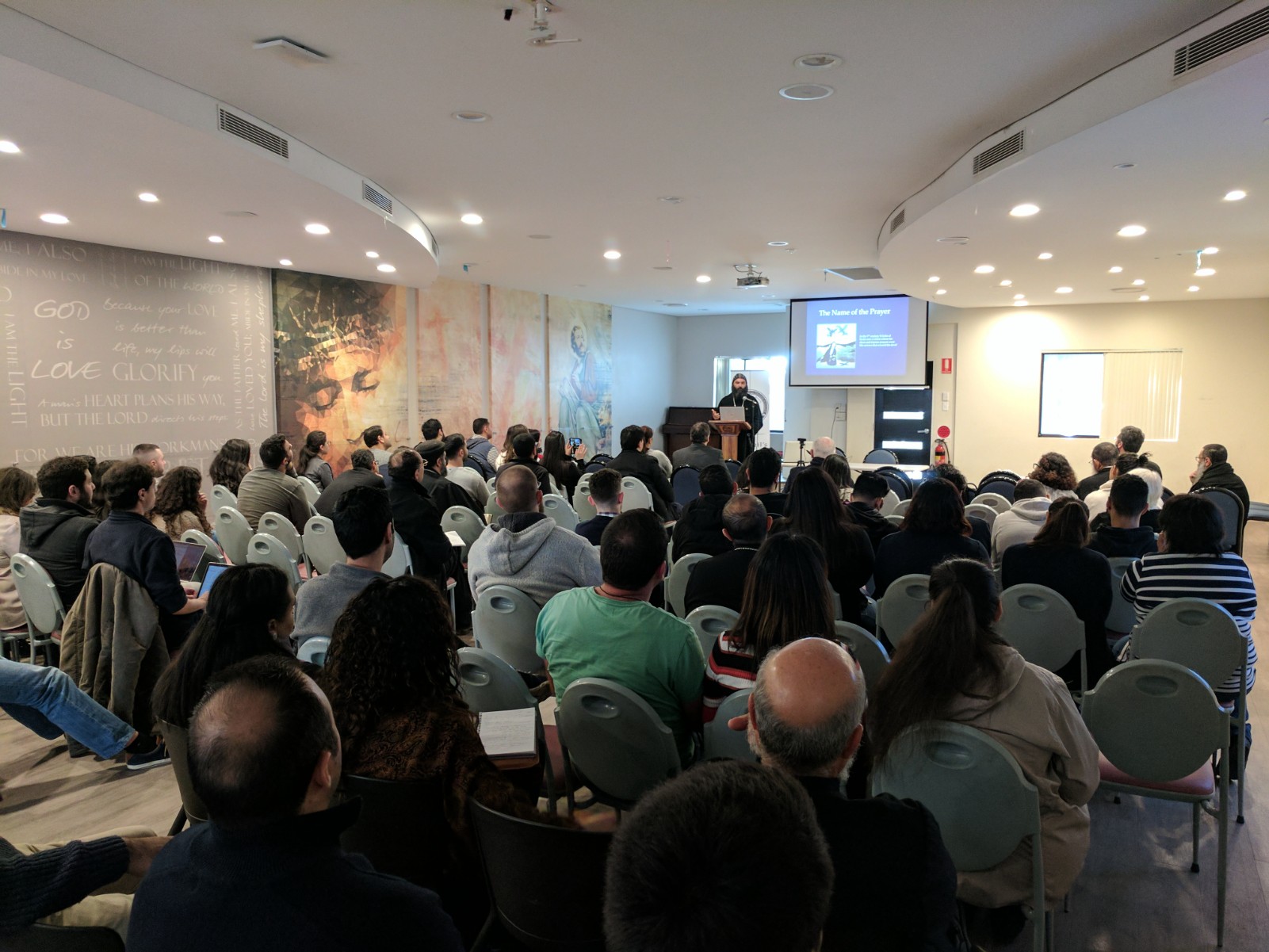 On Saturday 29th July, St Cyril's hosted "A Day of Orthodox Spirituality."
It was a truly beautiful day of lectures from the Coptic, Romanian, and Antiochian Orthodox traditions! The very well attended event saw presentations by Fr Anthony St Shenouda on the "Arrow Prayer Outside the Monastery," Fr Doru Costache on "The Burning Bush Group of Spiritual Resistance under Communism," Fr Basilios Kodseie on "The Spiritual Fatherhood in the Philokhalia," and Fr Daniel Fanous on "Isaac the Syrian and a Modern Day Coptic Legacy." And of course….great food!
All lectures were recorded and are available on the Upper Room Media App ("Voices of St Cyril's Series") – Join the movement, download the app now: www.upperroommedia.org.
Check out some photos of the day below: