Pope Tawadros @ St Cyrils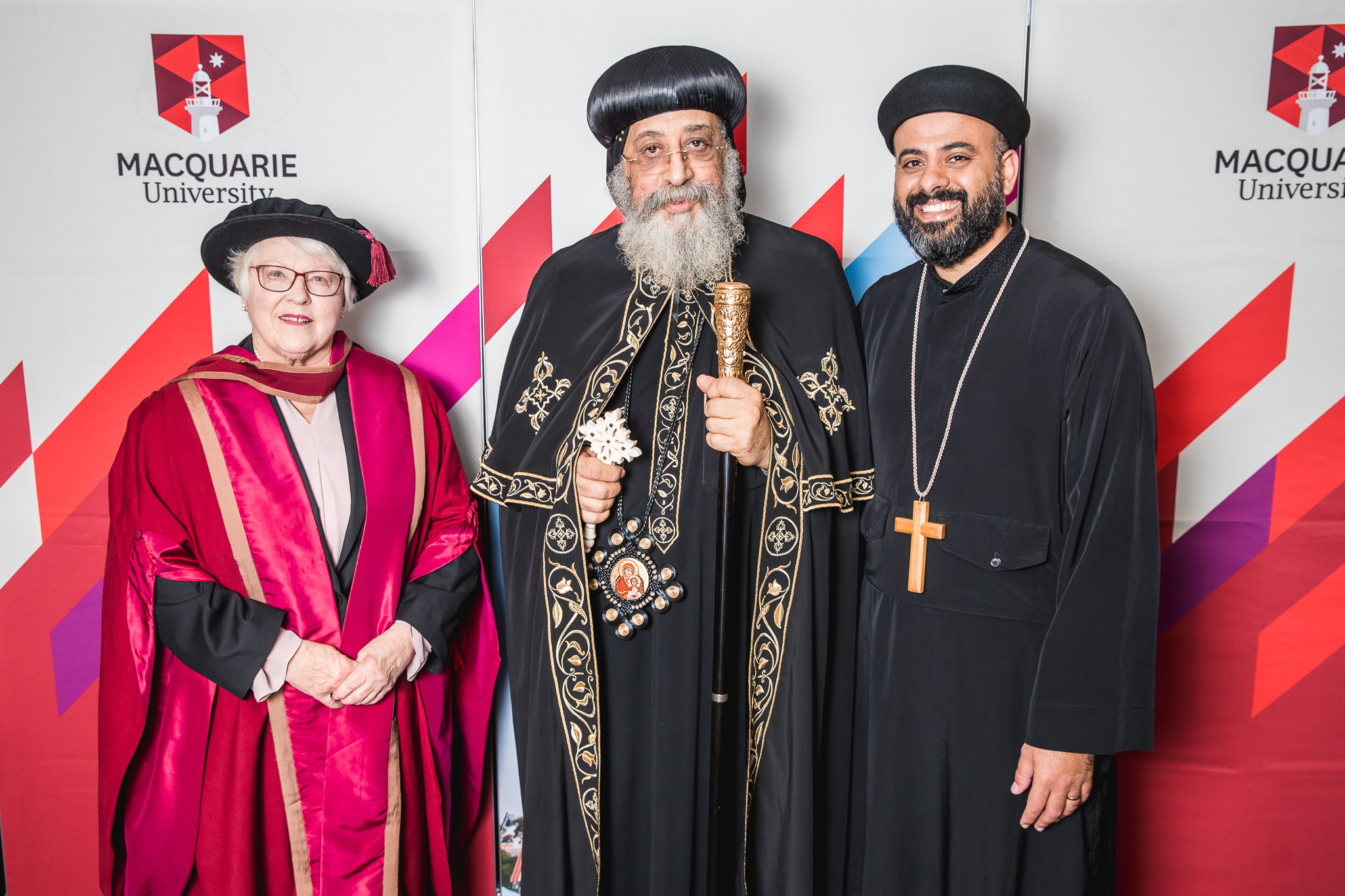 On August 31st, 2017, St Cyril's Theological College held a sold-out event at the prestigious Macquarie University in honour of HH Pope Tawadros II. The beautiful evening began with a VIP function attended by heads of churches, SCD and St Cyril's faculty, staff, students, MQ executive staff and faculty. It was followed by the event for both the VIP's and general audience, with a lecture by HH Pope Tawadros, and speeches from the Dean of St Cyril's, Dean of SCD, Chancellor and Vice Chancellor of Macquarie University, and the Head of Coptic Studies at MQ. It was concluded by the signing of the MOU (Memorandum of Understanding) between St Cyril's Theological College, SCD, and Macquarie University. This will for solidify relations between St Cyril's and Macquarie University in further Coptic Orthodox theological education and Coptic Studies. For those that were lucky enough to attend – including our very own students – it was an incredible night of theology, celebration, and academic collaboration.
If you happened to miss the night at Macquarie University, you can listen to the speeches on Upper Room Media in their newest series "Voices from St Cyril's." HH Pope Tawdros II lectured on the "Roots and Fruits of the Coptic Church," and Fr Daniel Fanous spoke about "Divine versus Human Honour." Download the App now: upperroommedia.org or you can listen online: http://subspla.sh/6f2jjfm and http://subspla.sh/rnpkpbb.
The photo gallery below is from the St Cyril's event. Many thanks to the great photography teams from MQ and the Diocese of Sydney. For more photos go to the St Cyril's Facebook Photo Album. For those who would like to order any prints, please go to: http://gallery.jonathandavid.com.au/popetawadros. The email is the one you used to register on "hisvine" and the password is "sydney."