Study Theology @ St Cyril's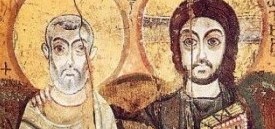 Welcome to Saint Cyril's! We are a tertiary provider of leading edge theological education in the tradition of the Orthodox Church.
Since 1982 we have been educating men and women in the service of the Church, now offering both undergraduate and postgraduate accredited degrees in Orthodox Theology in the Coptic tradition.
More about us…
© 2016 St Cyril's Coptic Orthodox Theological College • 72 Wollongong Rd, Arncliffe, NSW 2205 • Tel: +61-2-95673076 • Fax: +61-2-95563311 • Contact Us