Study Options at St Cyril's:
At St Cyril's we recognise that students often come not only from different walks of life, but also from different stages of life, in their search for quality theological education. As such we have developed accredited programs that accommodate a broad range of academic levels that range from an undergraduate Diploma to postgraduate Masters degrees in Arts and Theology, all the way through to Higher Degree Research such as the Doctor of Philosophy (PhD). Any of the units within our degrees may also be undertaken by Audit students who are defined as those who wish to enrol in a unit without pursuing academic credit, for the purpose of education without assessment and credit.
Please browse below to find a degree that suits you. Should you require any further information please do not hesitate to email our registrar.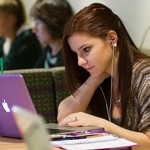 The Diploma of Christian Studies is an 8 unit (i.e. 1 year) undergraduate award that introduces students to Orthodox Christian studies within higher education. It is designed for Year 12 graduates (no ATAR requirement), and provides an potential entry-point into the Bachelor of Theology. It provides an opportunity to undertake some theological study with special focus on Christian Thought (including Biblical Studies, Theology, and Humanities in the Christian Tradition) or on Christian Practice (Christian Life and Ministry).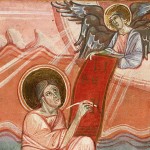 The Bachelor of Theology degree is a 24 unit (i.e 3 year) undergraduate award that provides a broad and coherent study of Orthodox theology and related disciplines (Biblical Studies, Theology, Humanities in the Christian Tradition, and Ministry). It is designed for those school-leavers or mature-entry students seeking an undergraduate foundation in theology. This degree prepares candidates for professional, academic, and lay Christian ministry; and for further learning beyond the degree.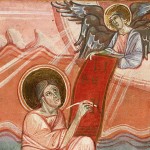 As a leading provider of the highest quality theological education in the Orthodox tradition, St Cyril's Higher Degree Research (HDR) awards through the SCD provide opportunity to pursue advanced study in a theologically related area at the highest academic level. These accredited research degrees include the  Master of Philosophy  (MPhil),  Doctor of Ministry  (DMin),  Doctor of Philosophy  (PhD), and  Doctor of Theology  (ThD).  St Cyril's  offers supervision for the SCD Higher Degree Research awards in disciplines of Theology, Biblical Studies, Patristics, Science and Religion, Coptic/Arabic/Syriac literature and thought, and Church History (among others). For more information see the  Higher Degree Research  awards.